BVIS BPISS GCH Epoch's Miss Kitty at Soundview, Bc
"Pepper"
DOB 01/17/2011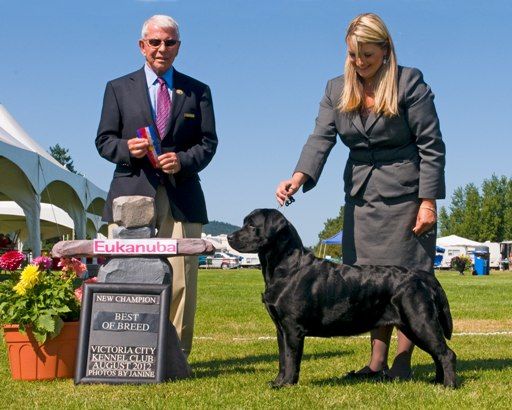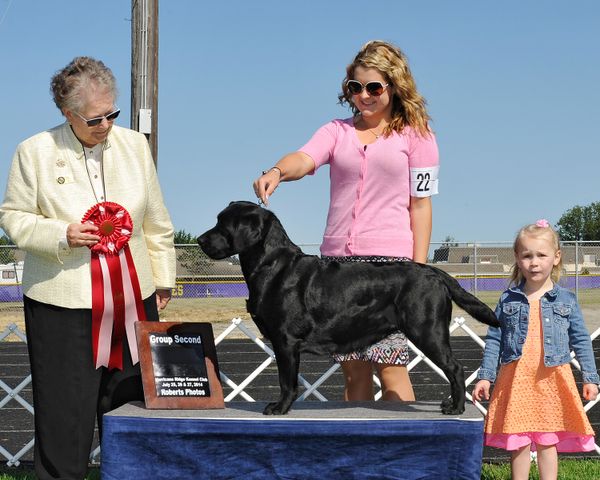 Pepper has been so much fun! She comes to us from Cindy Skiba, Epoch Labradors in Michigan. She was Best Puppy in Specialty at PSLRA in 2011 when she was just 8 months old. She also received her first 5 point major win at Puyallup in 2012 from the 12-18 class! Pepper just finished her Canadian CH winning 6 Best of Breeds in 6 shows and a Group 4 win! Pepper finished her AKC CH with two more majors and 11 Points towards her GCH all in one weekend!
I absolutely LOVE this dog! Pepper is now officially retired but we look forward to showing her in the Veterans classes at our local Specialties, this dog Loves To Show!
CH Paradoc's Tabatha Stonehenge

CH Tabatha's Rollick at Carowby

Ch Linray's Unforgettable

CH Empress Big Sky's Blood and Guts

CH Epoch's Dooney Ann Bourke

Oulsmi It's Just About Me

Mallorns Mr Show Business at Boothgates

ChFin Boothgate Miz Showbusiness

Boothgates Dressed to Thrill

BonaVenture Lubberline Viscount

Epochs Edward of Bonaventure